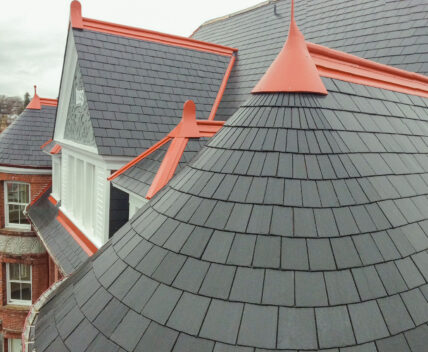 Location

1307 Hillside Ave, Victoria, BC

Products Used

Slate; Copper; Custom Flashings

Overview

Built in 1893, The Cridge Centre for the Family is one of Victoria's oldest buildings. Our family business has been caring for its slate roof since 1991. In 2013, we started replacing the 10,000-square-foot slate roof section by section. It took four years to complete, but we're proud of the results—a roof of the highest quality for an important historical landmark.