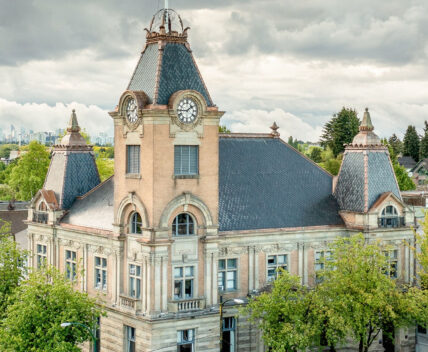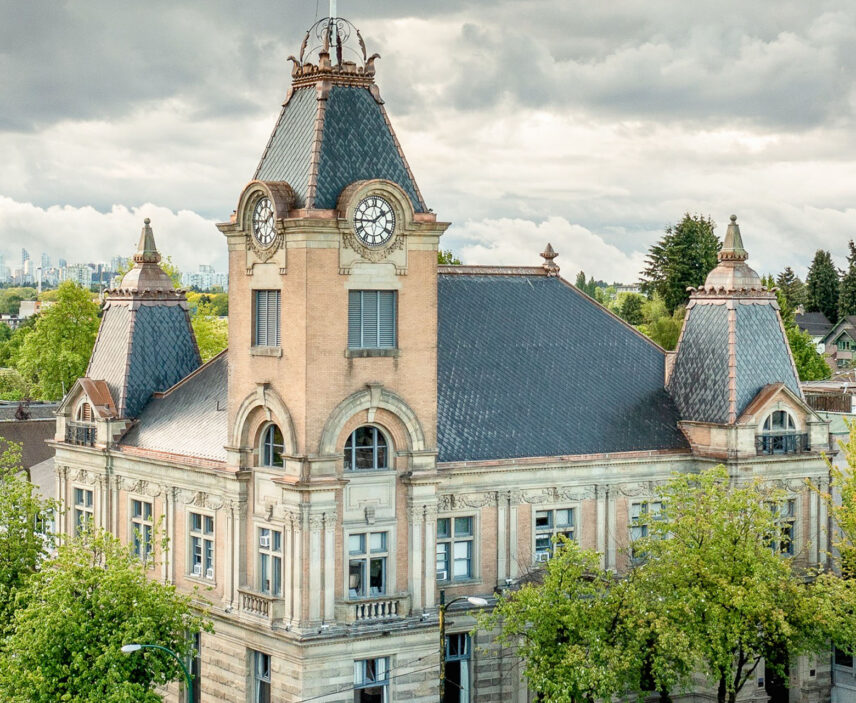 Location

3102 Main Street, Vancouver, BC

Products Used

Slate; Copper; Custom Flashings

Overview

Built in 1915 as a postal station and later used by the RCMP, Heritage Hall now houses a variety of organizations and serves as a stylish venue for weddings and events in Vancouver's Mount Pleasant neighbourhood. Our team was tasked with replacing the asbestos-shingle roof with a naturally quarried slate roof. We also replicated and replaced all the ornate copper flashings, maintaining the building's heritage charm. Our team won the 2022 Awards of Excellence Gold Award from the Vancouver Regional Construction Association and 2023 Heritage Award from the City of Vancouver.