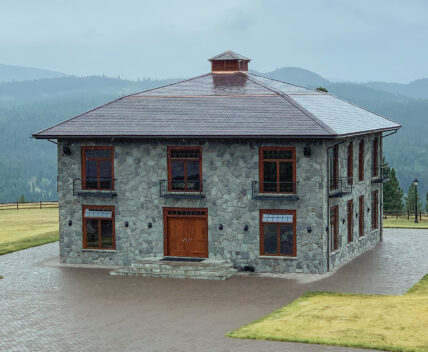 Location

Thompson-Nicola Regional District, BC

Products Used

Greenstone Slate, Heather coloured; Custom Copper Flashings

Overview

We took on this project after another roofing company had completed their work, but left much to be desired, both in terms of the installation and the materials used. Tired of replacing 200 to 300 slates each spring, the owners reached out to us, contracting us to replace all of the slate, which was low-quality and broke easily under the snow loads in the winter, as well as the related flashings. The result: beautifully installed heather-coloured slate supplied by North Country Slate and a roof that will stand the test of time.